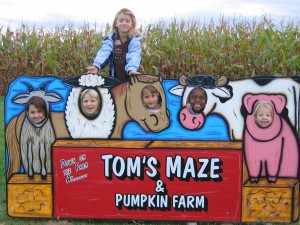 Looking for a way to earn a badge or two? See if your scouts can solve the puzzle in the shortest time! Bring your group to Tom's Maze. Boy Scouts, Girl Scouts, Cub Scouts, Brownies!
Tom's Maze challenges even the most experience scouts. Help your scouts achieve their goals.
Leadership training
Leadership experience
Responsibility
Building self-esteem
Building self-concept
Role modeling
Values sharing
Teaching skills
Improving mind, body, person
Increasing communications skills
Learning new skills together
Sharing values
Interacting with other families
Outdoor experiences
Networking to solve problems
Adult role models
Tom's Maze shares the same goals and principles as scouting!
Make plans early for your groups fall outing to Tom's Maze and be sure to schedule a raindate so you won't miss out on one of the most unique and fun outdoor activities in Southwestern Ohio!
Tom's Maze Private Campfire Package — By Reservation Only
Campfire Package includes —  your own group extravaganza including:
your own private campfire area (we'll even have the fire roaring by the time you get there)
log seating
picnic table for your group
Everyone attending the campfire age 5 & up are required to pay the General Admission fee.